RomeSMARTS
Presented by Toyich International Projects, RomeSMARTS is a summer program designed to develop and promote performance skills in young performers, teachers and advanced amateurs. Based in the historical center of Rome, a UNESCO World Heritage Site, RomeSMARTS combines world-class musical instruction by leading performers and music educators from Italy and Canada with guided cultural excursions of historical and archaeological sites. Our faculty includes professors and guests from the University of Toronto, and principals of the Orchestra del Teatro dell'Opera di Roma.
Toyich International Projects
I would like to welcome you to the musical world of Toyich International Projects (TIP). We are the only non-profit organization in the world devoted to developing and promoting young Canadian musicians in very unique ways.
In my 30-year career as a performer. teacher, juror, pedagogue and motivational speaker, my vision has been to enhance the education of our young classical musicians and showcase their wonderful talent to the world.
I am proud of the highly acclaimed international Monster Concerts (piano orchestras) featuring our talented young performers, which TIP has presented over the past few years in Toronto and Rome. Bringing concerts like these to the public free of charge is important, as it exposes classical music to individuals who otherwise may not have the opportunity to be touched by its beauty and magic.
Our organization is unique in that we nurture aspiring young professional and pre-professional musicians by providing them marvelous opportunities to perform and present their talents to audiences across Canada and abroad. And we encourage young Canadian talent to audition and be part of the Monster Concerts, truly a one of a kind musical experience.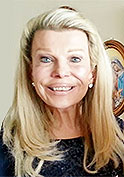 I invite you to join me in supporting this inspiring cause which will put Canada on the world stage as the center for talented classical musicians who represent our multi-cultural heritage and unite us all through the power and magic of music.
Boyanna Toyich, President & CEO
www.toyichinternationalprojects.ca
Canadian Charitable Registration No. 86005 7876 R0001.
Tax Receipts will be issued for donations of $20 or more.
Welcome to Participating Students from Italy
This year for the first time, the RomeSMARTS program welcomes Italian students for a unique international music program of masterclasses, performance practise and collaborative skills with students and instructors from the University of Toronto, Canada.
RomeSMARTS will give Italian students the opportunity to study in an international context, to collaborate with their Canadian counterparts and to study with Canadian professors. This exceptional musical experience offers cross-cultural stimulation, broadens students' musical horizons and exposes all participating students to working and performing with international students and faculty.
For two weeks in the month of July (from the 9th to the 20th) daily classes will be provided in English in performance skills, pedagogy and collaborative skills at UPTER ( Universita Popolare di Roma), which will also include important guest teachers from Italian Conservatories. Study and practise sessions will be punctuated with several inspirational cultural visits to various sites in Rome, and students may also attend one of the operas offered by Rome's Teatro dell'Opera at the Terme di Caracalla.
At the end of the course all participating students will perform in the final concert in the "Sala dei Medaglioni" of the Conservatory of Santa Cecilia.
The cost of participation for Italian students is 950 euros for the entire program which includes the following:
Performance Skills Classes: 24 hours in total
Collaborative/Accompanying Classes: 24 hours in total
Master Classes for all participants: 8 hours
English Language Classes: 12 hours
Practise Rooms at UPTER ( air-conditioned with grand pianos)
Two Public Performances and rehearsals (July 13 at UPTER and July 20 at Sala dei Medaglioni, Santa Cecilia)
Inauguration Welcome Party and reception
Post Masterclass and recital social gatherings