Boyanna Toyich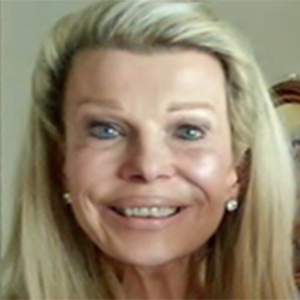 Boyanna Toyich is an internationally recognized motivational and inspirational speaker and has been instrumental in developing the talents of students, teachers, and performing artists for over thirty years.
A graduate at the age of thirteen of the Royal Conservatory of Music of Toronto and subsequently of the Faculty of Music University of Toronto, she is the recipient of numerous national and international scholarships and awards. Her post-graduate work includes studies in piano performance and pedagogy, the psychology of teaching/learning and performance anxiety management in France, Austria and Italy.
Boyanna Toyich is an active international adjudicator, lecturer, master class teacher, juror and workshop clinician and has developed and presented many programs for students as well as professional development seminars for teachers across Canada, the USA and Europe.She also coaches musicians and athletes on techniques of coping with performance anxiety and is the architect of "Performing Skills Workshop" (copyright Boyanna Toyich 1983). She was contributing editor for several RCM publications of graded repertoire, co-authored "Keys to Sight Reading and Musicianship" and has authored many articles related to creativity and music, pedagogy and performance anxiety management which have appeared in various music publications (Clavier Magazine, Crescendo, Mentor, OPUS).
A faculty member at the University of Toronto's Faculty of Music, she has taught piano performance, piano pedagogy, performance skills and the Faculty of Music Community Outreach Performance Master Class for many years.
Boyanna Toyich, a member of the prestigious Bristol Who's Who, is Artistic Director and President & CEO of Toyich International Projects (TIP), a non-profit registered charity created to further the artistic development of musicians, teachers and students internationally. Activities have included very successful Monster Concerts (10 pianos, 20 pianists, 200 fingers) presented in Canada and Italy by Faculty of Music students and the Rome Summer Musical Arts (RomeSMARTS) program which is held in Rome, Italy every summer.
Mia Bach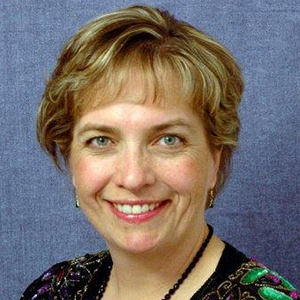 A passionate advocate of music and music education, Ms. Bach's professional experience spans the spectrum of a professional pianist: junior to advanced piano pedagogy; concerto appearances with orchestras, debuting at age 16 with the Rochester Philharmonic Orchestra at the Eastman School of Music; recitalist; chamber musician; touring soloist; instrumental, choral, and vocal accompanying and coaching.
A renowned and sought-after collaborative artist, Ms. Bach has performed with several of Canada's foremost choral conductors: Lydia Adams, John Tuttle, Robert Cooper and Doreen Rao. Ms. Bach has also appeared numerous times as the master class collaborative pianist for the University of Toronto's visiting artists: Elly Ameling, Gerald Finley, Marilyn Horne, Rudolph Jansen and Martin Isepp. Recitals with Metropolitan Opera bass Paul Plishka, Jamie Sommerville (Boston Symphony principle horn), Monica Whicher, recordings with Russell Braun (Ukrainian Art Song Project) and teaching appointments at the Eastman School of Music's summer school count among the highlights of Ms. Bach's multi-faceted career.
At the University of Toronto's Faculty of Music, Ms. Bach holds positions as collaborative pianist in Voice Studies (French Melodie; English/Italian Art Song; Oratorio Ensemble classes); classroom instructor for Oratorio and Accompanying; and applied piano instructor for undergraduate pianists. As performer, coach and educator, she is comprehensive in her approach to musical preparation and performance artistry, and is esteemed for her effective nurturing and development of young musicians.
A member and founder of the performing duo Opera a Casa, Ms. Bach enjoys a collaborative partnership with pianist Andrea Grant, exploring the repertoire of operatic transcriptions for pianos and instruments.
Orazio Maione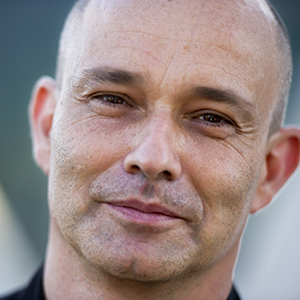 Orazio Maione was born in Naples where he graduated with a diploma in piano cum laude and special mention at the age of 17 at the Conservatory of "San Pietro a Maiella". He now lives in Rome.
He gained professional recognition at a very early age, winning piano competitions at national (Osimo, "Muzio Clementi") and international level (Senigallia, Monza, "Franz Liszt" of Sopron, Hungary).
He made his début at the age of twenty at the Teatro San Carlo in Naples and then played in concerts for some of the most important Italian music institutions as soloist, chamber performer and symphonic orchestra musician (Teatro Comunale di Genova with P. Maag, "Verdi" di Milano with G. Noseda).
In 1986 he won the third edition of the prestigious international piano competition of Pretoria, followed by concert engagements in various European countries, Canada, the USA, South Africa, Turkey and Israel.
He has made recordings for Italian and international radio and television channels and for the IMP Classic recording label, England. He has recently recorded Fryderyk Chopin's 27 Studies, which are in the process of being released. He has curated series of broadcasts for Vatican Radio and is the author of historical-musicological publications for Curci and EDT publishers. Orazio Maione's most recent project is concertizing and promoting the works of famed Italian composer, Franco Alfano. A guest faculty member and Master Class teacher to many important Italian musical institutions, he has also been invited to teach in the United States and is the Guest Master Class teacher for Toyich International Projects RomeSMARTS program every summer.